So I moved from my hometown of San Antonio, Texas to Stamford, CT on Jan 30th, 2010 (for work). Year one looked a little something like this:
January 2010 – "Steffers Go Buh-Bye" party… the most amazing group of friends travel to San Antonio and nearly give Cindy a heart attack, LOL. ok so that was just one part of it. when all the food was eaten, the keg was floated and the kitchen was cleaned we headed to Eden to finish off the night! My frenz = top notch, no doubt.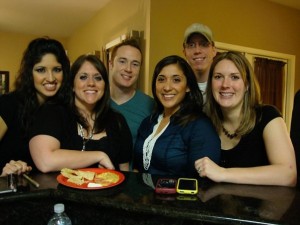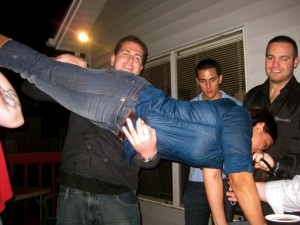 1/30/10 – SATURDAY: me, mom & bellum leave SA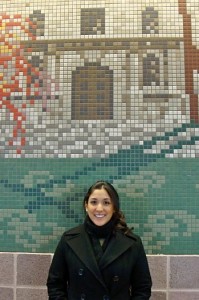 . it was chilly when we left Texas, snow-storming for our layover in Baltimore, Maryland and 19 degrees and SUNNY the morning after when we landed in CT!!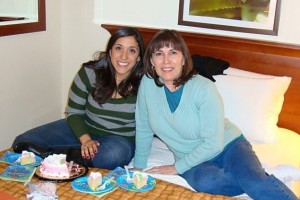 2/5/2010 – FRIDAY: i spent my 27th birthday in our hotel room. this was also the end of my first full week of work at the Greenwich office.
The month of March went by without any major milestones. I spent the majority of my time working (a lot of extra hours) and buying things for my new studio apartment. The only items I brought along with me were: three big suitcases of clothes, my car and whatever I could stuff in it!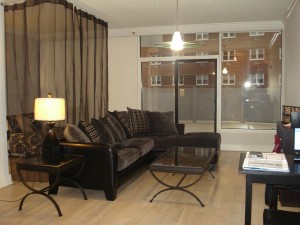 The one thing that made moving across country for work easier was the blessing of awesome new co-workers! The Interactive Team at the Greenwich Time office consisted of smart, young, hard working individuals. I fit right in 😉 They helped me discover good lunch spots, showed me the secret passageway to Snaxx & More (convenience store next door), and introduced me to pub trivia at Tigin! Will, Brett, Keith & Karin were more than great colleagues… they became my first friends!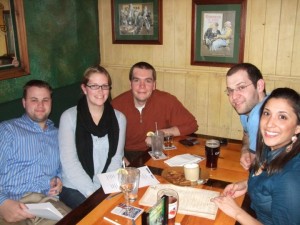 I was lucky enough to take a quick weekend trip to DC to visit Galen, Michelle & Dan one weekend. This was my first ever Amtrak experience. It was extremely affordable and I would recommend this form of travel to anyone! Here's a picture of us from the balcony at "Newseum"… and me & Michelle in front of a piece of the Berlin Wall.
April – mom, Bellum & Robyn come to visit me! my family stayed at the New Yorker hotel and i took the train into the city on Friday after work to meet up with them. Robyn and I went out to Turtle Bay (bar) and Pacha NYC (club) with some of my new co-workers. On Saturday, the family went to Coney Island among other places before heading back to Stamford so Robyn could see my new city. It was so wonderful having my family here with me!!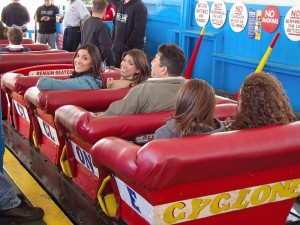 May – I had multiple visitors in the month of May! During Memorial Day weekend KevRam flew in from Austin and Michelle and Galen took the train from DC. We had a blast hanging out in NYC, going to MoMA, eating good food and hanging out at Lenny's BBQ for the holiday weekend.
June 3 thru 6 – Linz comes to visit! We hung out in Stamford and Norwalk before venturing to the city. We also made our "NY Aggie Club" debut at The Overlook Bar to watch the Ags play (ahem, lose to) Miami in baseball. I proudly take credit for getting to play with Lindsay one last time before she found out she was pregnant with Rylee! We had a wild weekend and I'll remember it for life 🙂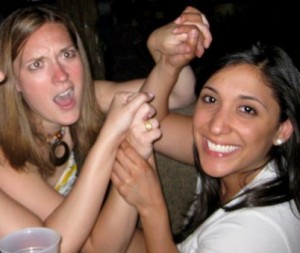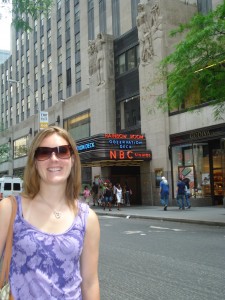 more June -Will takes me to see Conan in NYC! If you know me, and you know how much i love Conan… this is a huge deal. Annnnd major points for Will 😉 This was my first time, EVER inside Radio City Music Hall!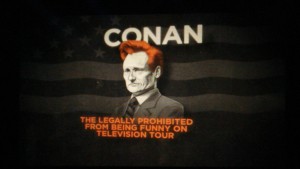 July 4 – Yay! My first trip back to TEXAS, since moving away. Fourth of July weekend means only one thing: Port A Trip with all my favorite people. Sweet Lucas gave me his Southwest Airlines credit, otherwise i'd have to pay over $700 just to fly home! I repaid him with the shirt – err, DRESS – off my back. It was an amazing weekend, and it was so wonderful to spend time with all my friends who i missed so much!
July 10 – as if i didn't party enough in Texas… the following weekend Lenny, Will and I drive to Boston for the 5th annual "Great Boston Experience". This is an all day BEER MARATHON that starts in the shadows of Fenway Park and stops at 26 other local bars and restaurants. This particular year the heaven's decided to rain down on us, literally. But thank goodness we had our Viking helmets on for protection. We definitely plan on making this a yearly trip!
August – Will, who was born and raised in Greenwich, CT… a mere 40 minutes away from New York City… had never been to the Statue of Liberty. Blasphemous!! In August, we took a trip, and stood in the loooong line at Battery Park to  buy our $12 tickets for the ferry ride to Liberty Island. It was worth it. Not only is it obviously a very recognizable landmark but the view looking back at NYC is breathtaking.
September (Labor Day Weekend) – CAPE COD! Will's family has been going to Cape Cod every year for as long as he can remember. With his sister, her husband and their son living in Massachusetts, it's one of the only times the whole group gets to spend an extended amount of time together. This time, i got to join 🙂 We ate breakfast at Percy's every morning, explored the area during the days and ate dinner at fancy restaurants every night. It was a blast. We even found Cape Cod Brewery and took a tour and drank their beer!
October – After a scary Peter Pan bus ride, we arrived in DC for Halloween weekend… but more importantly, for Jon Stewart & Stephen Colbert's Rally to Restore Sanity! As an added bonus, Lucas flew to DC for the weekend as well. So we (along with Dan and his roommate) somehow made our way to The National Mall along with approximately a bajillion other humans early Saturday morning. It was a fun event to attend, but in all honesty we were way too far back to see (or hear) any of the action. Later that evening, I had more important issues to worry about: how was i going to make sure my Snooki poof stayed up?!
November – With Will's mom in recovery after back surgery, we cooked up the best Thanksgiving meal we knew how to and delivered it to her rehab center. It wasn't "Ann's recipe" but it felt nice to provide her with good food while she was away from home.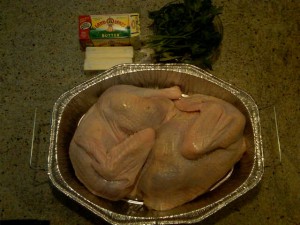 After we ate, we headed into the city to watch the Aggies & the longhorns play the annual "Lone Star Showdown". The New York Aggie club was meeting at Calino Jack's Cantina but when we arrived, we were shocked. Over 100 Aggie fans packed a small mexican restaurant in Manhattan, just not something i ever dreamed was possible! And just to add some icing to that cake… the Ags won 24-17 🙂
December – I'd been saving all my vacation time so i'd be able to spend a decent amount of time in Texas over the holidays. My dreams came true and i booked a flight and spent 11 days in San Antonio with my family.