Fall, Autumn, Harvest Time.
I know these are foreign words to most Texans, but here on the
East Coast it's the BEST TIME of the year! It's chilly, but not freezing. The leaves are changing colors — and i don't mean from green to brown. I'm talking about red, orange, yellow, and PURPLE. Colors that just don't seem real!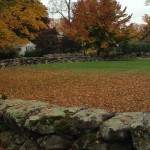 So naturally with all this beauty around me (& as any good NE'er should) I had to pick apples & pumpkins! Together with Lenny & Kaitlyn, Will & I visited the Lyman Orchards in Middlefield, CT. It was a HUGE orchard with acres & acres of apple trees to pick from. There was also a corn maze that we did not get to attempt, due to the late afternoon showers. But we sure did not miss the market & the warm apple cider donuts. (Added Bonus: There is one Sonic Drive-In in CT. We stopped there on the drive home!)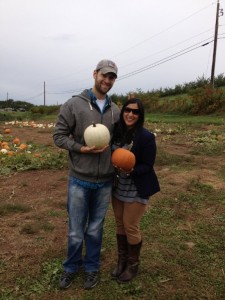 Let there be no mistake about it… I understand that Fall also means that Winter is right around the corner. And with temps in the 30's this week, a town still cleaning up from the aftermath of Hurricane Sandy and a pending Nor'Easter looming later this week… i'm FULLY aware of the not-so-fun days in my near future. But let's just enjoy this gorgeous season for a little bit longer.