oh yes, the Boston Beer Marathon happened again…and this time we showed up with 9 more people! we started at the House of Blues just like last year, but this time we actually made it to Allston for the last 8 bars or so <– major accomplishment!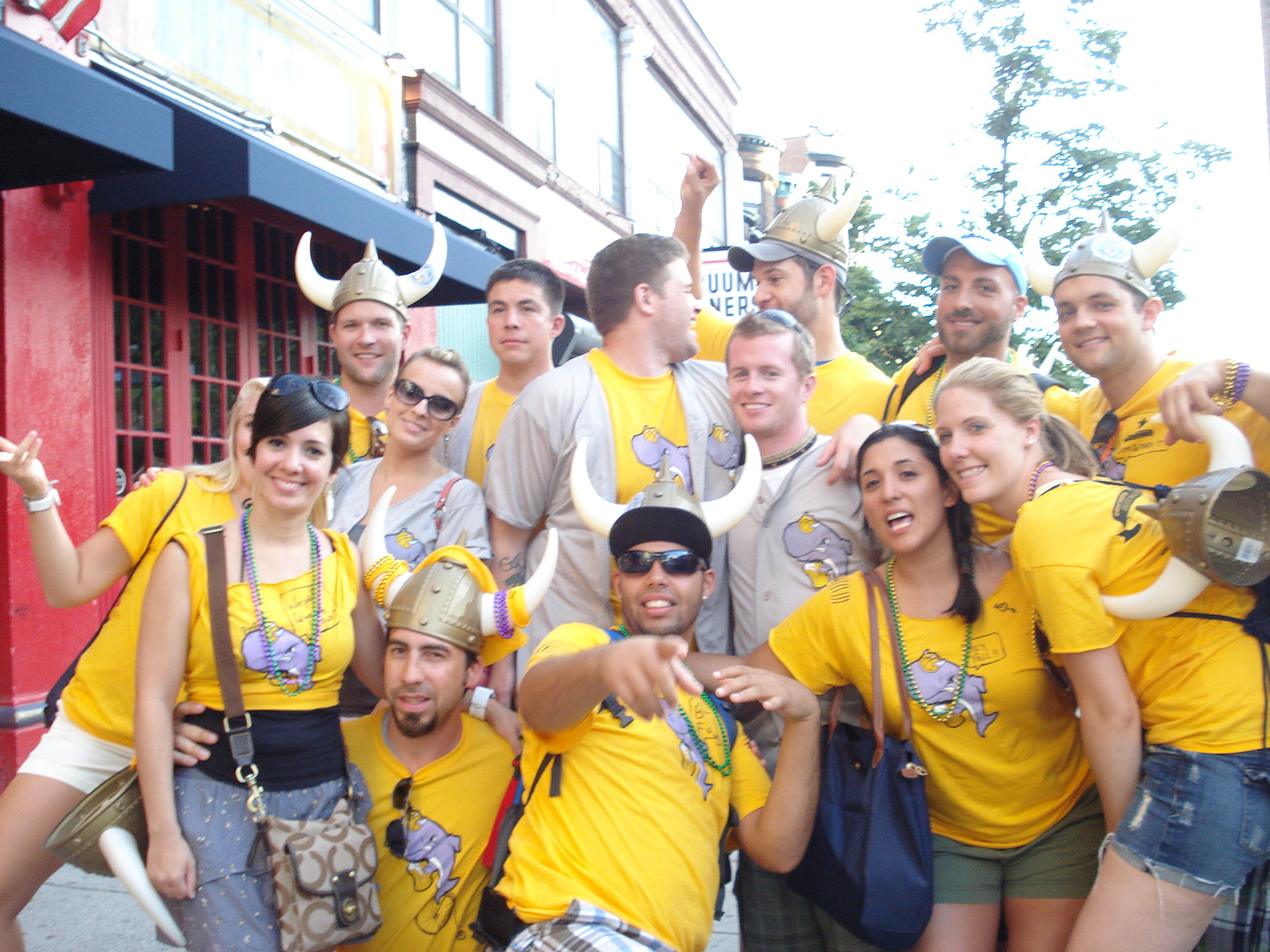 i think the best part about this year was having a few Texans in tow… a college buddy of mine, Lee Bernhoft, recently took a job in Stamford, so this was his first chance to get to really party with me, Will and company on the East Coast! Lee had a FANTASTIC time to say the least… and he even started a bro-mance with the charming Mr. Martti Thomas. I even got a call the next morning from Martti and had to text him Lee's digits! LOL Those two were a match made in heaven! Watch out Southern CT: Lee & Martti are on the prowl! oh yeah, so Lenny has been calling me "T-Toast" (short for Texas Toast) since we met… so it was only fitting that Lee got his own nickname as well: Lee Toast.
Even more Aggies/Texans met us in Boston – Amanda & Brandon Lackey are a couple who recently moved to CT from Cleveland. (Funny story actually: on lee's 2nd day in CT he was walking the streets of Stamford and he saw a guy unloading stuff from his vehicle which happened to have an "A&M" sticker on it. Of course, Lee was wearing his maroon Aggie shirt so he stopped and introduced himself. Thankfully, since we're just a friendly bunch of people… Brandon and his wife joined us a few weekends later in NYC for the Lonestar Chili Cook-off. And the rest is history…) Despite Brandon's horrific case of food poisoning in Boston on Friday night, he was out on the streets with us like a champ on Saturday. It was great being around other Aggies in Boston.
*The Great Boston Experience is becoming so successful that they are planning on duplicating it in other major US cities. It is official… the Big Apple Beer Marathon is scheduled for Saturday, September 24th! The Beer Marathon is coming to NYC 🙂